Julia and I have been looking around on Etsy quite a bit recently, and we've come across many great items, but we just don't have the space for more stuff right now (other than one little thing we ordered on Etsy the other day - don't worry, we'll share when it gets here). This is a selection of my favorite Etsy items for under $25 (not including shipping, but shipping costs are quite reasonable for most items). We love buying vintage items; used products reduce landfill waste, and require no extra energy to make, and you support small businesses like ours in the process. Hopefully this selection will encourage you to reduce your carbon footprint as well as pick up some great finds. Also, remember to check out our
Etsy shop
while you're browsing!
Keep in mind that these aren't necessarily the best pictures of these items out there, but these are the ones that are listed at the best prices. We'll make that trade any day.
Dansk dansk dansk...


Enamel goodness...
Shake that...
Have a drink from these...
And a mixed bag...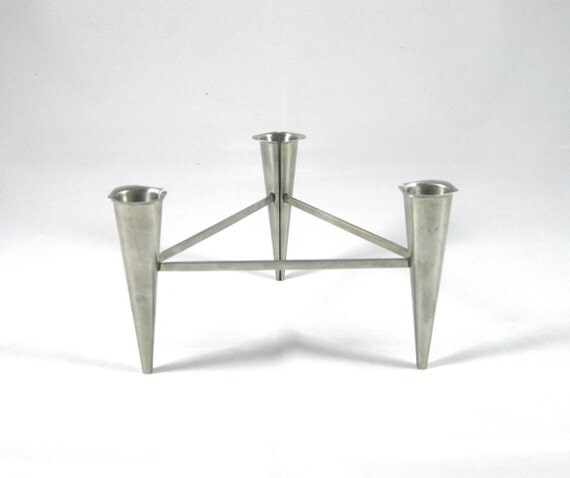 Steel Candlesticks - Gense Stainless Sweden - Modern - Mid Century - $13.50
Hope you enjoyed my besties; I'll be making more Etsy selections like this in the future, so if you think something is worth promoting let us know! Also, Etsy is now offering wedding registries (so much more more interesting than Bed, Bath, and Beyond right?) so you can get some of those vintage and handmade items you've always wanted but could never justify spending money on (Cathrineholm anyone? Or
our awesome mid century sporks
!).